The Best Free (and Paid) Photo Editing Websites Like Canva
Visual content offers an incredible way of supporting your digital marketing strategies. You can promote your brand's products and services with visuals such as posters, social media graphics and more.
Canva gives individuals and businesses a platform to create ads, posters, and more from scratch. Basically, Canva can help businesses and individuals turn their ideas into a finished design. While Canva is very handy and can help you create professional-looking visuals, there are other similar sites.
Are you looking for Canva alternatives to whip up high-quality visual content for your blog? in this article, we take you through the best Canva alternatives.
1. Pixelied
Pixelied is a graphics design platform. Like Canva, it offers a robust and easy to use graphics editor. You can edit high-quality ready-made templates for your branding purposes. Pixelied has thousands of ready-made templates tailor-made for business needs. Want to create a poster or social media graphics for your business?
You can do so on Pixelied. The graphics editor gives you access to advanced tools such as:
Photo editing filters
Effects
Text manipulation
Besides the templates, Pixelied has a library of royalty-free stock images that you can use with no restrictions. It also offers colourful icons and 900+ Google Fonts.
Pixelied has a free plan. The free plan provides access to 200+ templates, 3 million+ stock photos, premium icons and more. If you want to access all the templates and workspaces, upgrade to the Pro plan for $8.25 per month.
Looking for Royalty Free Stock Images? Read our Blog post on 34 Royalty Free Stock Photo Websites.
2. Befunky
Befunky is an all in one creative platform. It enables bloggers to edit photos, make photo collages and graphic designs. It offers photo editing tools such as crop, resize, exposure, rotate, cut-out, fill light, auto-enhance and more. With these tools, you can turn one of the free stock images offered by Befunky into a stunning design.
Besides stock photos, Befunky offers customisable design templates. The pre-made templates require a bit of customising, and you can bring your ideas to life. Befunky has thousands of vector graphics and icons you can add to your design in a single click.
The collage maker, photo editor and graphics designer are free, but you can upgrade for more features for a low price of $5.99.
3. Adobe Spark
Create impactful web pages, social media graphics and other visual content with Adobe Spark. Adobe Spark is a powerful graphics editor that can transform your ideas into stunning designs. Spark allows professionals and businesses to select images, fonts and icons for use in their designs. Once you upload your visual content, use the advanced tools to create:
Social media graphics
Beautiful web stories
Compelling video content
It gets even better. Adobe Spark has a wide variety of best in class colours, fonts and layouts. You can tweak them with photos, icons and text to fit your needs. Adobe Spark allows you to create stunning visuals on the go. To transform your ideas into stunning designs with Adobe Spark for free, select the Starter Plan.
4. Stencil
Stencil is a simple and powerful graphic design tool for bloggers, social media marketers and businesses. With over 300,000 happy users, Stencil is one of the world's favourite online graphic design tools. The design tool has a library of"
5 million+ stock photos
1,225+ amazing templates
3,350+ Google Web fonts
100,000+ quotes
It also provides 3.1 million+ icons and graphics plus 140+ pre-loaded optimal sizes for ads, blog posts and more. With these tools, you can create posters, social media graphics and stunning blog headers. Stencil allows users to create the designs above and more for free.
With Stencil's free plan, you have access to limited photos and icons. You can save 10 images per month, upload 50 images and create up to 10 collections. This plan is perfect for hobbyists. If you're a professional, upgrade to Pro – $9 per month – or Unlimited plans – $12 per month.
5. PicMonkey
Power your business with PicMonkey photo editing and design tools. PicMonkey photo editing tools allow you to transform a stock photo into a stunning design using exposure and effects.
If you have got a YouTube channel, draw audiences by creating attention-grabbing cover images on PicMonkey. The graphics design tool has thousands of templates you can edit by adding colour, text, graphics and more. PicMonkey has branding tools that allow businesses and individuals to watermark their designs.
Other features on PicMonkey include:
9,000+ textures and graphics
100s of gorgeous fonts
Stock photos and videos
1000s of templates
PicMonkey has no free plan, but it offers a free trial, with no credit card required. If you like PicMonkey, you can upgrade to one of the following plans from $7.99 per month:
You'll have access to Smart Resize, Brand Kit, One-Click Background Remover, and Priority Email Support by upgrading.
6. Snappa
Create online graphics for ads, social media, blogs and more on Snappa. The graphics design platform gives you a headstart with pre-made templates. You don't have to start from scratch. You can select from thousands of templates available on Snappa. Besides templates, Snappa offers access to:
5 million+ stock photos
200+ fonts
100,000+ shapes and vectors
Thanks to these features, you don't have to scour the internet for fonts, shapes and stock photos. Snappa allows you to play with photo effects until you achieve the desired design. You can remove backgrounds from images with just a click of a button and more for free.
Snappa Starter plan gives you access to 6,000+ templates, 5 million+ stock photos and up to 3 downloads per month.
7. Fotojet
Fotojet is a specialised design tool that can transform your ideas into stunning artworks. With just a few clicks, you can create professional designs without any experience. Fotojet has thousands of professional templates and function-focused resources. With these, you can make:
Collages
Social media graphics
Posters
Cards
Flyers
Invitations
Banners and much more
It has powerful photo editing and design tools such as crop, resize and rotate, allowing you to enhance your photos in seconds. With over 800 stunning collage templates and layouts, you can make your collages online quickly.
Like Canva, Fotojet is free to use. Just sign up and start creating stunning artworks.
8. Fotor
Want to get more attention for your brand? Fotor is a revolutionary photo and design editor that allows you to edit photos, create beautiful designs and more. With Fotor's online editor, you can easily adjust a photo's colour, size, light and more. Fotor has HDR effects for advanced editing and thousands of professionally designed templates.
They range from:
Facebook covers
Posters
Photocards
YouTube banner ads
Fotor offers more design tools, hundreds of fonts and countless pretty stickers to customise your photos. As a powerful design editor, Fotor is free to use. Just sign up and transform your ideas into stunning designs.
9. Pablo by Buffer
Create beautiful images and designs for your projects with Pablo by Buffer. Like Canva, Pablo is a powerful graphics design platform for bloggers, marketers, and business owners. On Pablo, you can create social media graphics, ads, blogspot headers and more.
Pablo by Buffer offers the following features:
1000s of pre-made templates
Royalty-free stock photos
Textures, fonts and graphics
Pablo allows users to upload their own photos to use in their designs. You can share your final designs with others on social media platforms like Twitter and LinkedIn. In addition, you can schedule posts and logos. Pablo by Buffer is 100% free. If you want to transform any tweet or link into beautiful Instagram content, download the Buffer Remix app.
10. Easil
Easil is a drag and drop graphics designer that you can use to create stunning visual content just like a pro. As the secret weapon for social media marketers and bloggers, Easil offers access to:
1 million+ free stock images
Brand templates and much more
With Easil Brand Kit, you can store and access fonts, images, logos and colours from one place.
Want to collaborate with your team? Easil allows you to share draft designs with your team whilst allowing them editing permissions. Perfect for marketers and designers, Easil gives you to control over how the team has access and edits designs.
Easil has a free plan that gives you access to 2500+ templates, free graphic elements, 1 million+ stock images, text effects and more. To access 10,000+ or 20,000+ templates, you can upgrade your plan. Choices include:
Easil Plus $7.50/month
Easil Edge $59/month
Easil is all you need to elevate your brand.
11. RelayThat
Turn any plain photo into a stunning design with RelayThat. With over 3 million free stock images, fonts, and graphics, you can create stunning visuals in minutes. Access curated libraries of colour combinations that professionals use. Remix and resize layouts to fit any social media network or advertising with additional tweaking.
Whether you're a startup or an established brand, RelayThat allows you to make visual content for all your needs. Sadly, RelayThat does not offer a free plan. The only pricing plans available include:
Pro – $25/month
Enterprise – for large team collaboration, data integration and white label options
The Enterprise plan price is not fixed. A free quote is available based on your requirements. Get in touch with RelayThat support team for a free quote.
12. DesignBold
DesignBold is an online graphic design tool similar to Canva. Developed with the goal of making it fun to create stunning designs, DesignBold has a vast library of resources. It has:
1 million+ resources
20,000+ templates
450+ collections
Using these resources, you can create flyers, logos, posters, cards, invitations, resumes, ads and even album covers. With the DesignBold drag and drop editor, you can turn any plain stock photo into a beautiful design in fewer steps and less time. The pre-set filters and advanced photo editing tools will take your designs and brand to the next level.
You'll also get:
Multi-format downloads
Personalisation and customisation
High-resolution downloads
Pin favourite resources
DesignBold has a free and Pro plan. The free plan gives you access to 1000+ free layouts, 2GB storage, Text effect and more. With the Pro plan – $7.99/month, you'll have access to 4000+ premium layouts, unlimited storage and more.
13. Piktochart
Piktochart is an all in one visual content maker. It can help you turn a stock photo or template into posters, pitch decks, reports, Instagram posts, or LinkedIn posts. Piktochart is simple to use. You can drag your logo or an image from your site to extract your brand colours to use in your designs.
If you don't want to use your company website's fonts, Piktochart has a vast library of free fonts, graphics, components and designs. You can also quickly translate your data into a visual story with Piktochart's maps and charts.
Piktochart has three pricing packages – free, Pro and Team. The free plan gives you access to 5 active visuals, access to all templates, 40MB storage, Piktochart watermark and more. To remove the watermark, upgrade to Pro or Team from $14 per month.
14. Youzign
Join over 100,000+ individuals and businesses growing their brands with Youzign. As one of the most powerful all in one graphics design solution, Youzign can help you create:
Web banner
Kindle cover
Infographics
Product Cover
Album Art
Comp Card
Memes
Headers
Business cards
Custom Visuals
Youzign powerful tools can help you remove backgrounds, use your fonts and customise the colours and graphics. With Youzign Instant Previews, you can generate a mockup of your designs to share on your social media pages or on your website/blog. It's trusted by 100,000 marketers and bloggers, no experience needed. Also, Youzign is free forever.
15. Gimp
Gimp is an open-source and cross-platform image editor available for Linux, Windows and OS X devices. As one of the oldest image editors, Gimp is free and comes with sophisticated tools to help get the job done. Whether you're a blogger or marketer, you can enhance any image with Gimp's customisation options and plugins.
Other features include:
Supports multiple file formats
Customisable interface
Supports various input devices like a USB mouse
If you want to produce icons, interface components, mock-ups and speed up your workflows, use Gimp (https://www.gimp.org/).
16. Crello
Crello is a free graphic design tool similar to Canva. First off, Crello has a similar interface like Canva. This makes it easy for users to navigate the site. Second, Crello has over 30 unique templates made by professionals. These templates have the latest design.
Third, on Crello, you can create lots of visuals, from Facebook Posts to Pinterest Graphic and Instagram Story. Lastly, Crello has a free and paid plan. The free plan offers access to more than 650K premium stock images, 32K HD video clips and instant access to 180 million+ stock images.
The Pro plan ($10 per month) offers similar features like the Free plan plus priority support.
17. Visme
Visme is a cloud-based content creation tool. Designed to empower people to create stunning visuals, Visme can help you create:
Infographics
Printables
Documents
Social Graphics
Videos
Flyers
Charts
Reports
Animated GIFs and more
It has an easy to use design editor for any skill level. Whether you're a social media marketer or blogger, you're sure to create designs that move brands forward. Visme has four packages:
Free
Standard – $12.25
Pro – $24.75
The free plan gives you access to limited templates, 100MB storage, limited charts and widgets.
18. Venngage
Create stunning graphics for your blog or website with Venngage. Infographics make processes and data memorable. They are eye-catching, persuasive and can generate more visitors for your blog and website. Creating infographics on Venngage is easy.
Select a template, add your visuals and charts then customise your design. You can change the infographics, fonts, colours and more. Besides infographics, Venngage allows you to make:
Posters
Promotions
Social media graphics
Venngage has four plans that you can choose to pay monthly, quarterly or yearly.
Free
Premium – from $10 per month
Business – from $24 per month
Enterprise – from $499 per month
Sadly, the free plan lacks email and chat support.
19. PlaceIt
Make logos, mockups, videos and other visual content in seconds with PlaceIt. Powered by Envato, PlaceIt has more than 65,633 smart templates, designers and businesses can choose from. The smart templates are easy to resize to fit your visual content needs. Whether you want to make a banner ad or social media post to advertise your business, you can do so in seconds on PlaceIt.
PlaceIt is available for free. All you need to do is sign up and start creating visual content for your blog or business website. Besides the free plan, PlaceIt offers two paid plans:
Monthly – $14.95/month
Annual – $89.69/year
If you upgrade to one of PlaceIt's paid plans, you'll have access to unlimited mock-ups, designs, videos and logos.
20. Infogram
Create engaging reports and infographics with Infogram. As an intuitive visualisation tool, Infogram empowers people to create beautiful content. Infogram has ready to use templates that will impress your audience and drive engagement. You can design custom templates with your brand colours, logo, fonts and more.
The graphics design platform can help you wow your audience with animations. In fact, you can set objects in your designs to flip, bounce, fade, slide and zoom. Infogram offer five pricing plans:
Free
Pro – $19 per month
Business – $69 per month
Team – $149 per month
The free plan gives you access to 37+ interactive charts, up to 10 projects, 13 map types and more.
21. Easelly
Easelly is a powerful and easy to use infographic maker. Over 3 million people have created infographics with Easelly. Why you may ask. Infographics drive audiences which means your content will get more shares.
You can create different types of infographics – reports, processes, comparisons and timelines. It's easy to do so. Select a template and start customising it. You don't need to sign up. Easelly also offers three pricing plans:
Student – $2
Individual – $4
Business – $5
When you upgrade, you'll access over 320 premium templates, over 1.1 million icons, premium photos and objects.
22. PixTeller
PixTeller is an easy to use online animation maker and image editor. As one of the world's most powerful graphic design tools, PixTeller can help you turn words and photos into stunning designs in minutes.
You can make animated gifs, invitations, flyers, posters and more with PixTeller design tools. Other features include:
Pixbot
100,000+ templates
5,000+ animations
1.5 million+ photos
100,000+ shapes
2.5 million+ designs
Animation timeline
Gradient colours and more
You can start for free on PixTeller and upgrade to one of the following paid plans:
Pro – $7/month
Diamond – $12/month
Each paid plan has a 30-day money-back guarantee, no questions asked.
Final Thoughts…
I hope you enjoyed our post on the best Canva alternatives. While the graphic design platforms above offer free plans, some are usually limited in terms of features. The good news is, they give you enough – templates, stock photos, colours, fonts and more. As such, you can create stunning, professional visual content for your blog or website.
Read More: Read our guide on Free Business e-mail providers (which are more professional than Gmail).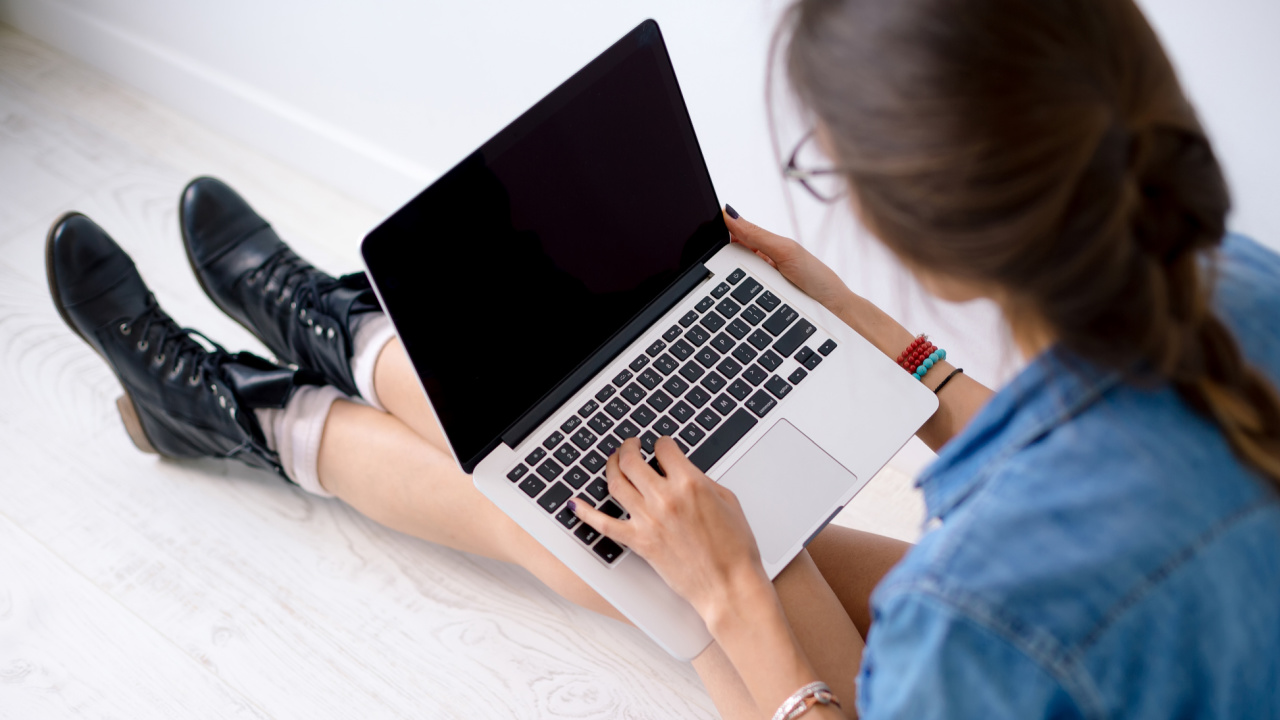 Frequently Asked Questions
In this section we answer your questions about photo editing websites like Canva.
What are some online photo editors similar to Canva?
There are several online photo editors similar to Canva that offer a variety of photo editing and graphic design tools. Some popular alternatives include Adobe Express, Design Wizard, and other free online photo editor tools.
Do websites like Canva offer free plans?
Yes, most websites like Canva offer a free plan that includes basic photo editing and design features, a vast library of free stock images, and customisable templates.
What advanced features are offered by photo editing tools on websites like Canva?
Photo editing tools on websites like Canva often come with advanced features such as the ability to remove unwanted backgrounds, adjust brightness, add filters, create photo collages, and even create animated gifs. Some also include social media graphics and collage maker features.
Can I create social media graphics using online photo editors similar to Canva?
Absolutely! Most online photo editor tools similar to Canva come with social media graphics and customisable templates specifically designed for various social media channels. You can easily create and edit images for your social media posts, ads, and profiles.
Do I need any design experience to use an online photo editor similar to Canva?
Not at all. Online photo editor tools similar to Canva are designed to be user-friendly and suitable for both designers and non-designers. With the drag and drop editor, pre-made templates, and a variety of design elements available, anyone can create professional-looking graphics with just a few clicks.
Can I create designs on my mobile device using websites like Canva?
Yes, most online photo editor tools similar to Canva offer mobile apps that allow you to create and edit photos on the go. These apps usually include the same features as the web version, such as the drag and drop feature, photo effects, and a library of stock photos.
Are there any other websites similar to Canva for editing photos?
Yes, there are several other websites similar to Canva that offer photo editing and graphic design tools. Some popular alternatives include Adobe Express, Design Wizard, and other free photo editor tools available online.
What are the customisation options available on websites like Canva?
Most online photo editor tools similar to Canva offer a wide range of customisation options. You can customise the professionally made templates, add your own text and images, change colours and fonts, and even resize images to fit your needs.