List of All the Free Museums in London for 2024
London, a historical and cultural mecca, boasts a plethora of museums that encapsulate its diverse heritage. Renowned for its iconic landmarks, the city also offers a treasure trove of free museums that can enrich your knowledge and quench your thirst for art, history, and science.
In this guide we cover all the museums in London which are free to enter.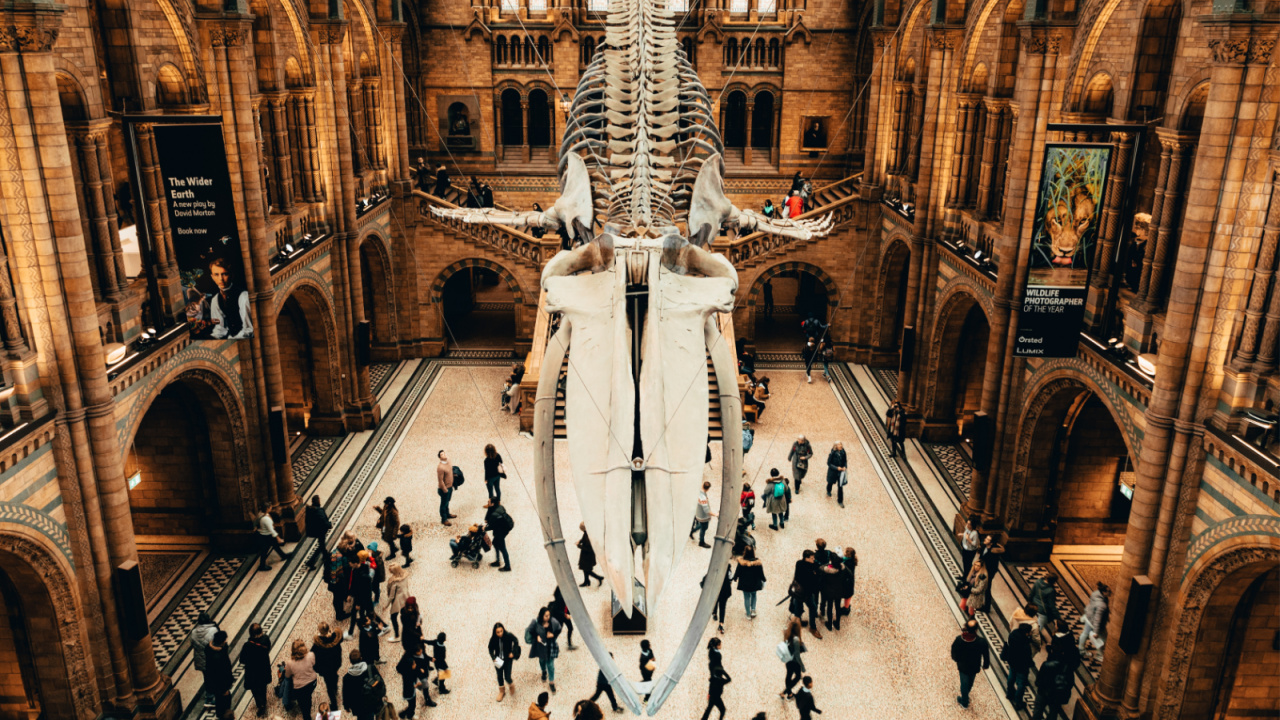 Natural History Museum
Address: Cromwell Rd, South Kensington, London SW7 5BD
Nestled in South Kensington, the Natural History Museum is an architectural marvel. It enthrals visitors with exhibits such as the iconic blue whale skeleton, the mesmerising mineral gallery, and a vast collection of the world's most intriguing dinosaur fossils.
Science Museum
Address: Exhibition Rd, South Kensington, London SW7 2DD
Just a stone's throw away, the Science Museum beckons with its seven floors of interactive exhibits. From the mysteries of space exploration to the evolution of medical equipment, it's a delightful journey through the milestones of scientific discovery.
British Museum
Address: Great Russell St, London WC1B 3DG
The British Museum is an institution of global renown. Beyond its magnificent Greek Revival façade, it houses artifacts like the Rosetta Stone, Egyptian mummies, and the Elgin Marbles, each telling tales of civilizations long past.
National Gallery
Address: Trafalgar Square, London WC2N 5DN
Overlooking Trafalgar Square, the National Gallery is a paradise for art enthusiasts. It boasts an unparalleled collection of European paintings, featuring luminaries like Van Gogh, Da Vinci, and Turner.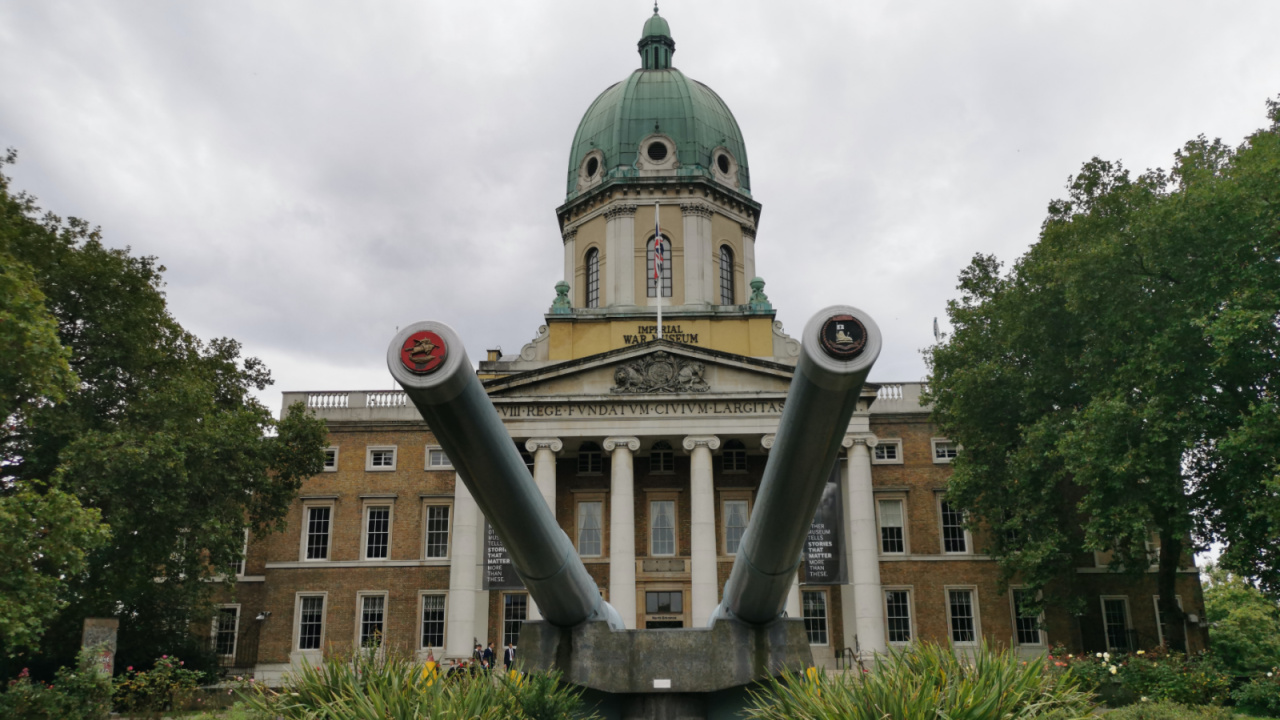 Imperial War Museum
Address: Lambeth Rd, London SE1 6HZ
Offering a stark yet essential perspective, the Imperial War Museum recounts the tales of global conflicts and their profound human implications. Through artifacts, personal stories, and multimedia exhibits, it delves into the world wars and subsequent military engagements.
National Maritime Museum
Address: Romney Rd, London SE10 9NF
Sailing through Britain's esteemed naval history, the National Maritime Museum in Greenwich unveils the nation's maritime adventures, from the exploits of iconic explorers to the evolution of naval warfare.
Royal Academy of Arts
Address: Burlington House, Piccadilly, London W1J 0BD
An institution that thrives on nurturing creativity, the Royal Academy of Arts celebrates both classic and contemporary art forms. Known for its dynamic exhibitions, it's a haven for art lovers seeking inspiration.
National Portrait Gallery
Address: St. Martin's Pl, London WC2H 0HE
Housing an enthralling array of portraits, the National Portrait Gallery pays tribute to personalities who've sculpted the British narrative. From monarchs and warriors to artists and activists, it's a journey through the faces of history.
Victoria and Albert Museum
Address: Cromwell Rd, London SW7 2RL
Diving deep into the realms of art, design, and performance, the Victoria and Albert Museum is a treasure trove of artifacts that span centuries and continents, offering a profound insight into human creativity and craftsmanship.
Guildhall Art Gallery and Roman Amphitheatre
Address: Basinghall St, London EC2V 5AE
Nestled in the heart of the city, this gallery not only showcases stunning art but also houses the remnants of London's Roman Amphitheatre. It's a unique blend of art and ancient history.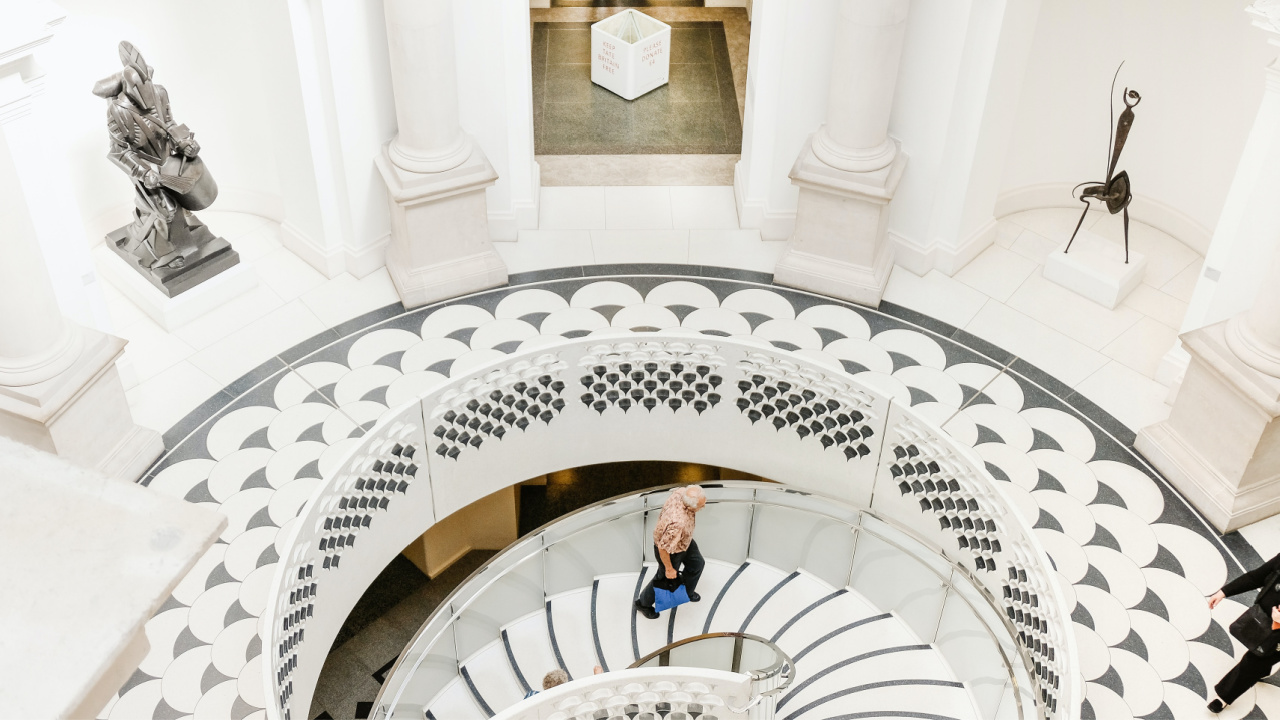 Tate Britain
Address: Millbank, London SW1P 4RG
Located on the banks of the River Thames, Tate Britain is home to British art from the 1500s to the present. It's a kaleidoscope of artistic evolution, housing works by iconic artists like J.M.W. Turner and William Blake.
Tate Modern
Address: Bankside, London SE1 9TG
Housed in a former power station, the Tate Modern stands as a beacon of contemporary art. From Picasso to Warhol, it showcases the avant-garde of the 20th and 21st centuries.
British Library
Address: 96 Euston Rd., London NW1 2DB
The British Library is not just a repository of books. It's a treasure trove of historical documents, including the Magna Carta, a Gutenberg Bible, and original Beatles lyrics. Its vast collection spans over 150 million items, making it a must-visit for bibliophiles and history enthusiasts alike.
Bank of England Museum
Address: Bartholomew Ln, London EC2R 8AH
Delve deep into the financial history of the UK at the Bank of England Museum. Discover the intricacies of the monetary system, view gold bars up close, and even try your hand at lifting a genuine gold bullion!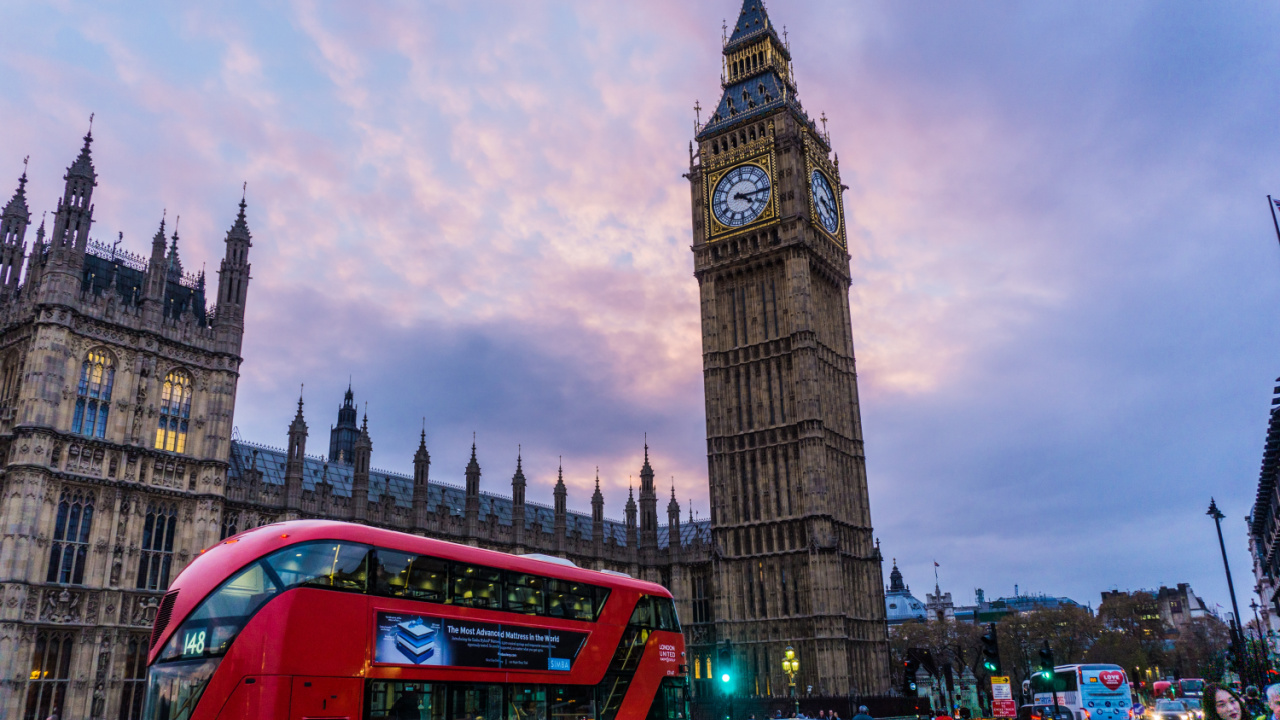 Museum of London Docklands
Address: No 1, West India Quay, Hertsmere Rd, London E14 4AL
Journey through the rise of London as a port city at the Museum of London Docklands. Narrating tales of trade, migration, and commerce, it offers a unique perspective on London's maritime heritage.
The Faraday Museum at the Royal Institution
Address: 21 Albemarle St, London W1S 4BS
Celebrate the wonders of science at the Faraday Museum. Set within the Royal Institution, this museum honors Michael Faraday's groundbreaking experiments in electromagnetism and offers interactive exhibits on the history of scientific innovation.
Whitechapel Gallery
Address: 77-82 Whitechapel High St, London E1 7QX
Renowned for its commitment to contemporary art, Whitechapel Gallery has showcased pioneering artists for over a century. With exhibitions that challenge and inspire, it's a haven for modern art enthusiasts.
Royal Air Force Museum
Address: Grahame Park Way, London NW9 5LL
Celebrate the achievements of aerial warfare at the Royal Air Force Museum. With over 100 aircraft on display, from vintage biplanes to supersonic jets, it offers an exhilarating journey through aviation history.
London Mithraeum
Address: 12 Walbrook, London EC4N 8AA
Unearth London's Roman past at the London Mithraeum. Located on the site of Bloomberg's European headquarters, this museum showcases the ancient Temple of Mithras and provides an immersive experience of Roman Londinium.
Queen's House Greenwich
Address: Romney Rd, London SE10 9NF
An architectural masterpiece, Queen's House Greenwich offers art enthusiasts a splendid collection of fine art set within a backdrop of sweeping maritime history, nestled in the heart of historic Greenwich.
Horniman Museum and Gardens
Address: 100 London Rd, London SE23 3PQ
Situated in Forest Hill, the Horniman Museum and Gardens is a unique blend of cultural artifacts, musical instruments, and natural history specimens, set amidst 16 acres of beautiful gardens.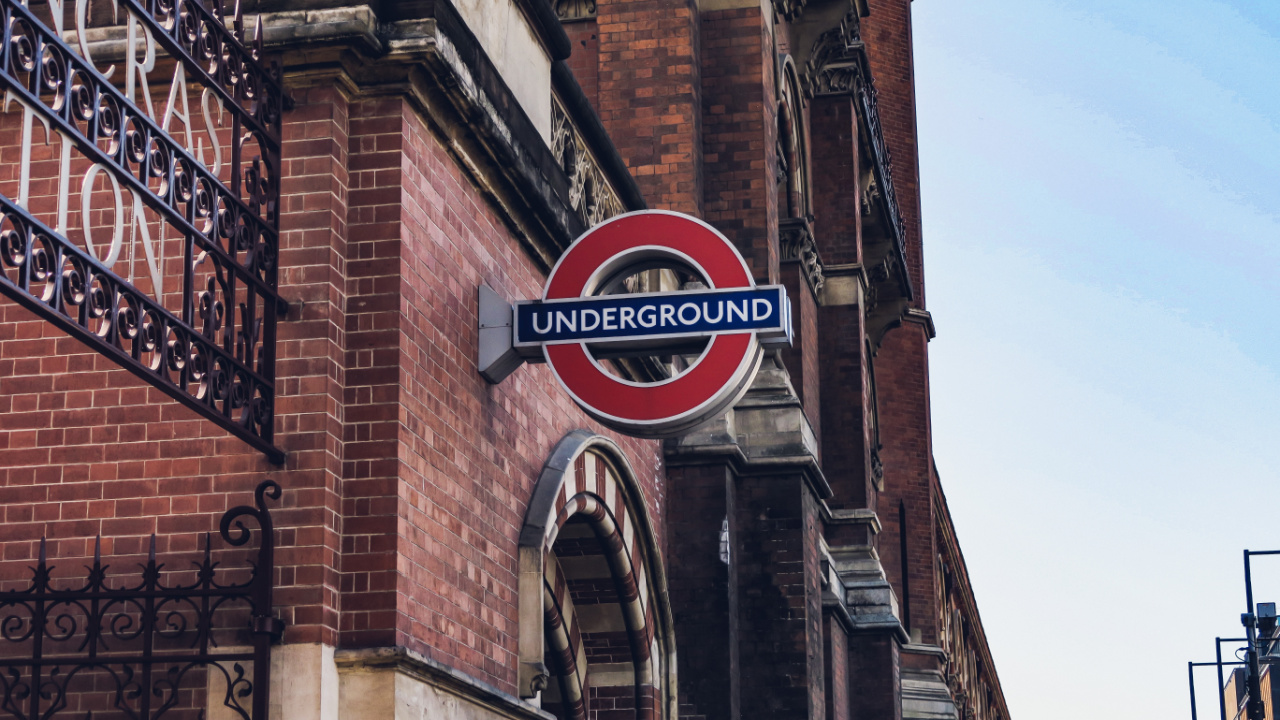 National Army Museum
Address: Royal Hospital Rd, London SW3 4HT
Highlighting the rich heritage of the British Army, the National Army Museum brings to life the stories and experiences of soldiers from the Civil War era to modern-day conflicts.
Sir John Soane's Museum
Address: 13 Lincoln's Inn Fields, London WC2A 3BP
The former residence of the neo-classical architect Sir John Soane, this museum is a labyrinth of curiosities. From Egyptian antiquities to quirky artifacts, Sir John Soane's Museum is a testament to eclectic tastes.
The Wallace Collection
Address: Hertford House, Manchester Square, London W1U 3BN
Located in a historic London townhouse, The Wallace Collection boasts an exquisite assortment of fine arts, including paintings, furniture, and porcelain, all bequeathed to the nation by Lady Wallace.
Serpentine Galleries
Address: Serpentine Galleries Kensington Gardens London W2 3XA
In the heart of Kensington Gardens, the Serpentine Galleries are dedicated to contemporary art, showcasing innovative exhibitions and installations from leading global artists.
The Wellcome Collection
Address: Serpentine Galleries Kensington Gardens London W2 3XA
Explore the intersection of science, health, and culture at The Wellcome Collection. With its unique blend of medical artifacts and contemporary art, it challenges our understanding of health and wellbeing.
Petrie Museum of Egyptian Archaeology
Address: Malet Pl, London WC1E 6BT
Located at UCL, the Petrie Museum houses an incredible collection of Egyptian and Sudanese archaeology, shedding light on ancient civilizations that once thrived along the Nile.
Final Thoughts
From the hallowed halls of literature at the British Library to the soaring planes at the RAF Museum, London's array of free museums is unmatched in its breadth and depth.
Each London Museum is rich with stories, artifacts, and knowledge with beckon locals and tourists alike. They stand as a testament to human achievement and the ever-evolving story of our world.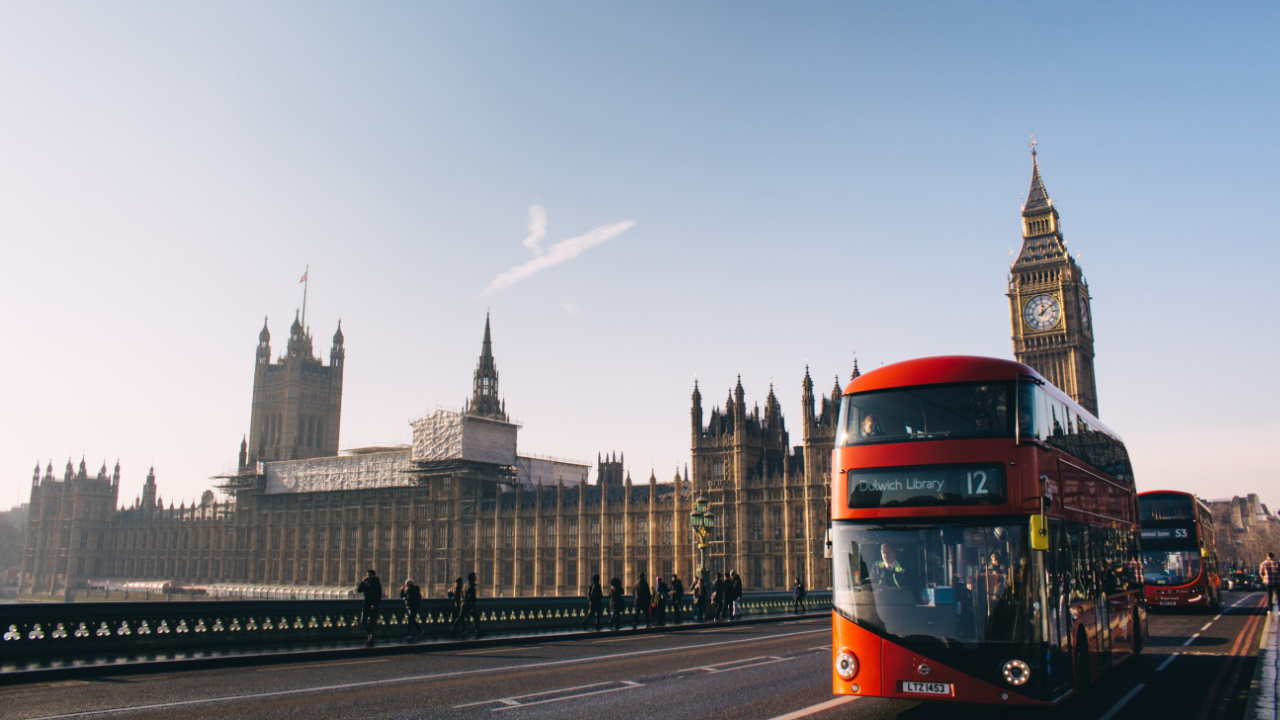 Frequently Asked Questions
In this section we answer your questions about the free museums in London.
Are all museums in London free to enter?
Not all, but many of London's premier museums offer free entry to their main collections. Institutions like the British Museum, Natural History Museum, Science Museum, and National Gallery are among the free museums in London. Some special exhibitions within these venues might have an additional charge.
Which are the top free museums in London to visit?
Some of the top free museums in London include the British Museum, which showcases global history; the Natural History Museum with its vast collection of specimens; the Tate Modern for contemporary art lovers; and the Victoria and Albert Museum for those interested in decorative arts.
I'm on a tight budget. Can I get a list of free museums in London?
Certainly! A majority of London's museums are free to the public, making it budget-friendly for tourists. Some of the most popular free museums in London are the Natural History Museum, British Museum, Tate Modern, Science Museum, and National Gallery, among others.
Are there any free art galleries in London?
Yes, London boasts several free art galleries. The Tate Modern and National Gallery are two prime examples, offering vast collections of art spanning centuries. Additionally, the National Portrait Gallery and Serpentine Galleries are other excellent options for art enthusiasts.
Do any of the free museums in London charge for special exhibitions?
While many of the free museums in London do not charge for their permanent collections, some might levy a fee for special or temporary exhibitions. It's always a good idea to check their official websites for any charges related to special exhibits.
How do free museums in London sustain themselves?
The free museums in London primarily rely on government funding, donations, sponsorships, and revenue from gift shops, cafes, and special exhibitions. Their free-entry model encourages a higher footfall, leading to increased income from these auxiliary services.
Are the free museums in London kid-friendly?
Absolutely! Museums like the Natural History Museum and Science Museum are particularly popular with families due to their interactive exhibits. Many of the free museums in London offer dedicated activities and sections for younger visitors, ensuring a fun and educational experience.